Choosing A Destination
Many people dont know where to start planning their destination wedding, so we recommend the following:

Search our Photo Gallery on our web site (www.globalweddings.com.au), there may be somewhere
you see that you fall in love with. We also have facebook and instgram with lots of images for inspiration.

It could be the destination the two of you met, (very romantic) or it could even be your favourite holiday destination. You may like to choose somewhere else that is affordable for all of your invited guests and if you still can`t decide, call to make an appointment to come and see us and we can steer you in the right direction.

The resorts featured and recommended by Global Weddings are done so for their ability to handle weddings in a
professional manner. They have been visited by our staff on numerous occasions and we are constantly
strengthening our relationships with them and ensure that your expectations will be exceeded on your special
day.

Overseas Weddings have far greater potential for savings than those experienced in Australia.
Wedding Reception Food and Beverage
The options with your menus can be endless, anything from a Fijian Lovo feast starting from $A55 per head,
seafood buffets from $A85 per head to 3 course 5 star set menus from $90 per head. We are flexible and will work with you to ensure your menu is perfect.

However, there a few factors you may need to take into account. Generally, the food component will be cheaper
at an overseas wedding but this could be offset against probable higher costs of beverages. For example, resorts
will offer you beverage packages but these will be more expensive than you can get in Australia, due to the fact
that all wines/champagne are mainly imported. Villas are proving to be more popular as they allow caterers to come in and they can do food and beverage packages with free flow alcohol for up to 8 hours for around USD $141 per head.

We will assist in you choosing the best way to work with this and can suggest ways of help reducing the alcohol
bill. Some examples are:
Set a bar tab dependant of the number of Guests invited if its 20 say $2000.
Restrict the resort to only serve beer water soft drinks and selected spirits.
Have a number of guests take up some wine and champagne with them, (the resorts will charge a
corkage fee to serve these)

Overseas Traditions/ Product Availability
As you are having your wedding in a different country there may be things you love and want included in your
wedding that are just not possible. Particular countries have certain native flowers, different menu options and
may not have the same things available to you as here in Australia.

You need to be aware of this, as a destination wedding may not be for everyone although we will work closely with you to offer alternatives and to ensure your day is everything you dreamed of.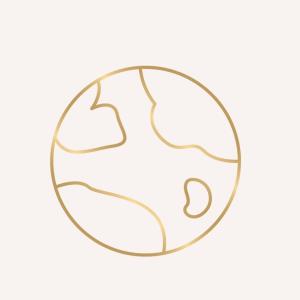 Start planning your destination wedding with us...
Some kind words from our happy couples recently married overseas...