Frequently Asked Questions
1. Q. Why have a Destination Wedding ?
Your wedding day is all about being with family and friends. A destination wedding has fewer time constraints giving you all more time to spend together. Its less stressful, we take care of everything for you so you relax and enjoy all the Planning and your trip from the Beginning to End. Its Unique, as well as having a Beautiful, Romantic Wedding Day you get to share some fantastic experiences with your guests and relax and enjoy the culture of the Destination.

2. Q. What is the average cost of a Destination Wedding ?
Depending on the Destination and Venue you choose and guests numbers between 30 & 55 Thousand Dollars is the averegae cost. We tailor make the Wedding package to suit the Bride and Groom.

3. Q. What is a wedding proposal ?
Our proposal will give you a completley itemised break down of all costs inclusions selected by you with additional wedding options and most important a total overall cost.

4. Q. Can I have costs done on more than one resort on my proposal
Yes we can do up to three different resort/ villa combinations for the $150 fee, you shouldnt need any more locations than this. We will work with you to find the right resort and destination to suit you and your Budget.

5. Q. Can you help with our Guests Travel and arrange special Group Rates ?
Yes, Global Wedding is part of the Retail Chain Helloword Travel allowing us access to their special deals as well as special deals we have negotiated direct with the most popular hotels for group bookings

6 Q. Can you help with our Travel Arrangements and Honeymoon ?
Yes, we would love to help with your travel and Honeymoon, we have all travelled exstensivley so we can also recommend some of our favorite places for you to stay.

7. Q. Is my Wedding Overseas Legal ?
You can choose to have a Fully Legal Wedding or a Non legal Commitment ceremony - Please see seperate section on Legalities Overseas

8. Q. Can I have a Civil service or does it have to be religious ?
That all depends on the Country you choose, contact us for exact requirements

9. Q What are Global Weddings fees ?
The Price of Perfection…
Destination: Bali
For weddings of over 150 guests or Narelle Williams as your Exclusive Wedding Planner and with Narelle's attendance on your wedding day $8,400
For weddings in Bali with under 100 guests our fee is $5,000 AUD
For weddings in Bali with over 100 guests our fee is $7,000 AUD
For Wedding in Bali with over 200 guests our fee is $8,400 AUD
Additional Full Day Event Fee is $1,500 AUD
Additional Half Day Event Fee is $750 AUD
* All Bali weddings include at least one of our Western Staff at your wedding from 10am - midnight coordinating the day and suppliers so you can relax as they take care of everything.
Destination – Thailand, Fiji & Hawaii: (Including Global Weddings staff)
For weddings in Thailand with over 30 guests our fee is $5,750 AUD
For weddings in Hawaii with over 30 guests our fee is $5,750 AUD
For weddings in Fiji with over 30 guests our fee is $5,750 AUD
Anywhere else in the world we have a fee which will also include one of our staff there on your day. This depends on the destination and will suit our larger weddings or couples who are nervous about their day - this way you can relax knowing that we are there to take care of every little detail. Please contact us for our fee.
Other Destinations: (without a Global Weddings staff member present at your wedding – only available for weddings with under 30 guests)
For weddings with under 30 guests our fee is $3,500 AUD
10. Q. What do Global Weddings Fee Cover
Your fee covers us planning the entire wedding (unlimited emails and questions for some case up to a year and a half) Our experienced staff have insider information on many of our destinations and Wedding options saving you time. Pre payments in foreign currency and a fully detailed running sheet with all times of your day and a list of the Suppliers contact details. This allows you stress free planning before you go and a relaxed few days before the Wedding. If your Wedding is in Bali it also includes Michelle Williams or one of our other Western Bali representatives at your wedding for the entire day.

11. Q. Can you look after my cake & flower choices, photography and hair and makeup?
Yes we can assist with all of the above, depending on the Destination you choose we also have some amazing suppliers to reccomend.

12. Q. Do we pay everything in Australian Dollars even though we are gettting married in a different country ?
Yes we convert everything to Australian dollars for you. A great tip when the Dollar is strong pay as much off your wedding as you can so we can lock in any Foreign currency amounts and adjust your costs acordingly.

13. Q. Will a Global Weddings representative actually be there on my Wedding Day ?
If your wedding is in Bali yes, Michelle Williams lives full time in Bali taking care of all of ours brides and grooms. If your wedding is in Thailand and over 30 guests one of our Australian team will be there and also depending on your guests numbers and fee you have choosen will depend on if one of us is there. Rest asured if you are having a smaller wedding with no Global Weddings staff member present we only work with profesional resorts and everything will be pre arranged so the day will be perfect.

14. Q. I am really worried about my dress travelling, can you offer Wedding Insurance
If you have a large wedding dress try not to fly with a low cost carrier like Virgin, Jetstar or Air Asia stick to Thai, Garuda or Fiji Airways as they all have Business Class cabins they can hang your dress in the cupboard. The perceived lower cost airlines such as Jetstar, Virgin and Air Asia can"t offer you this service as they dont have any cupboards onboard. We can also offer you Wedding Insurance to cover your dress and a range of other items for just $240 total. Contact us for more information.

15. Q. How long does it take to actually arrange everything ?
The more notice the better, mainly for your guests. We prefer not to arrange any wedding within 3 months of the date - Most couples plan from 6 - 18 months in advance.


16. Q. How do I change my name after the Wedding
There is an online form (different for each state) you can complete with your details. If you google name change and make sure you select the government web site and department. Remember your marriage is registered overseas and cant be registered here in Australia . You are just wanting to change your name because you were married overseas.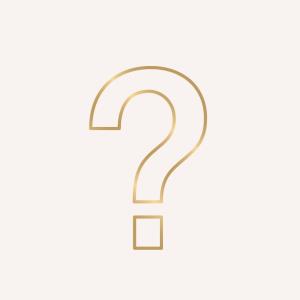 Start planning your destination wedding with us...
Some kind words from our happy couples recently married overseas...