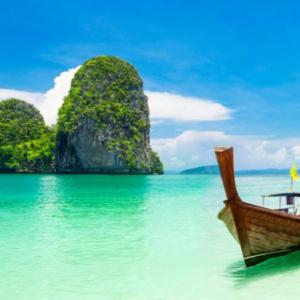 Destination Weddings in Thailand, Phuket, Koh Samui
Thailand offers a wide variety of natural beauty, rich in traditional culture and friendly people. With its tropical climate, Thailand is a great destination.

Important Notice
A marriage in Thailand must be registered with Thai authorities to be a valid marriage under Thai law. If you do not properly register a marriage performed in Thailand with Thai authorities, you are not legally married in Thailand or Australia.

Phuket/Phi Phi Island
Hot season - March to May (24oC to 43oC)
Wet season - June to October (23oC to 33oC)
Cool season - November to February (22oC to 31oC)

Koh Samui
Hot season - June to October (24oC to 43oC)
Wet season - November to February (23oC to 33oC)
Cool season - March to May (22oC to 31oC)
FlyingTime
Approx 9 hours 30 minutes ex Melbourne depending on routing and airline
Weather
Due to it`s tropical climate, Thailand tends to be humid and hot. Temperatures in the highlands can drop dramatically.
PeakSeason
December - January
Requirements
For a Legal wedding it must be registered at the Amphur (district) registrar`s office, in the Amphur where the marriage is performed.

We arrange this for you with the resort and the Local Amphur officer will come to the hotel to register the marriage.

In addition to the normal requirements each citizen to the marriage must provide their passport, and complete the following processes and documents:

Statutory declaration
All foreign nationalities married in Thailand must complete a pre-printed, pro forma, statutory declaration and have it witnessed by their respective embassies in Bangkok. This is a Thai government requirement, that it only be done at the Respective Embassies in Bangkok and not in your home country. If the wedding couple has one Australian citizen and a citizen of another nationality, you will need to visit your own respective embassies, which will have different procedures. Once you advise us of your citizenship we will advise the correct procedure.

Death/Divorce Certificates
If previously married, an original divorce or death certificate to demonstrate you are no longer married must be provided. Certified copies of these original documents must be obtained from the Embassy in Bangkok.

Translation
You must have the statutory declaration/s and any applicable divorce/death certificates translated into Thai at a private translation agency.

Certification by Thai department of Consular Affairs.
After the documents have been translated they must be authenticated by Thai authorities.

To enable an easier facilitation of these processes, Global Weddings has a representative, resident in Bangkok, who will be able to arrange this for you at minimal cost as outlined as follows:

Procedure with Global Weddings Representative.
You will be collected from your hotel by our Global Weddings staff at approx 0800 and taken to your respective Embassy/Consulates to complete your Declarations.

You are then free to do you own thing for the day and we will arrange for your documents to be translated and authenticated and deliver them back to your hotel that evening or if you require additional documentation the next day.

If you are both Australian Citizens and have not been married before your paperwork can be processed in 1 working day.

If only one of you is an Australian Citizen and the other a different nationally OR you have any Divorce certificates that need to be translated and authenticated you will require 2 - 3 working days for these documents to be completed.


You will be issued with 2 certificates in Thailand, Kor 1 & Kor 2. Upon your return to Australia you can have the documents translated into English. Contact the Thai Consulate in your state and they will give you the costs for translation.

Wedding Venues in Thailand, Phuket, Koh Samui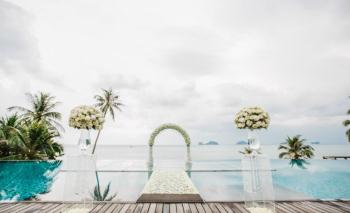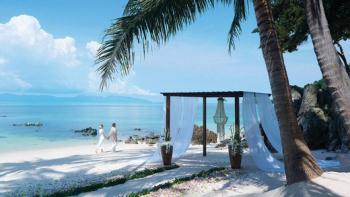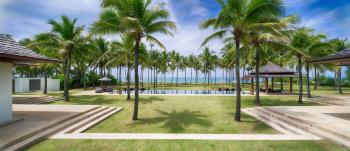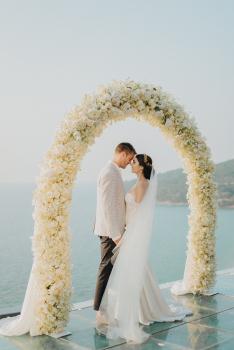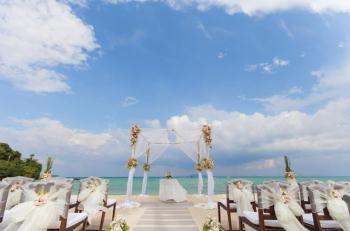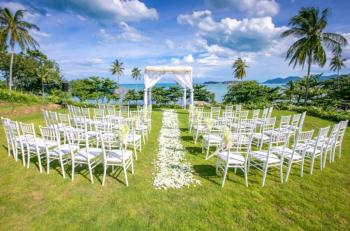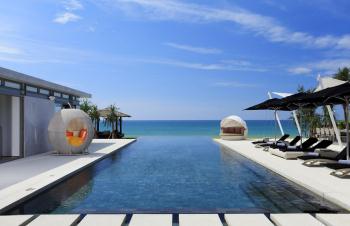 See all wedding venues in Thailand, Phuket, Koh Samui
Find your wedding destination with us...
Some kind words from our happy couples recently married overseas...