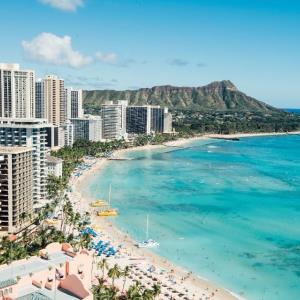 Destination Weddings in Hawaii - Oahu
The Island of Oahu, Hawaii's timeless beauty blends with the modern luxuries of today. Swim in the warm waters of world-famous Waikiki one moment, then enjoy the dramatic mountain views of the Nuuanu Pali Lookout another.

Watch the surfers on the legendary North Shore by day, then dance the night away in vibrant nightlife spots around Honolulu. Get a taste of local flavors in Kapahulu one night, then dine at a Five Diamond Hawaii Regional Cuisine restaurant the next. And Oahu is a shoppers Paradise.

From indulging in urban comforts to escaping to natural wonders, Oahu's "town and country" experiences are unrivaled. With so much to see and do, you're never far away from just what you're looking for on Oahu. Visit the Heart of Hawaii and find the island paradise you've been searching for.
FlyingTime
10 Hours 30 minutes from Melbourne / 9 hours 30 minutes from Sydney
Weather
The temperature in Oahu stays approximately the same throughout the year, averaging seventy to eighty five degrees at any given time. However, wind and rain vary with the seasons, so visitors should be aware of standard weather patterns when planning their trips. It should be noted that the geographic design of Oahu makes it such that weather varies greatly in different parts of the city. As a result, visitors experiencing poor weather conditions in one area of Oahu should spend the day in a different area to avoid the problems. Southwest Oahu is usually warmer and drier than Northeast Oahu.
Wedding Venues in Hawaii - Oahu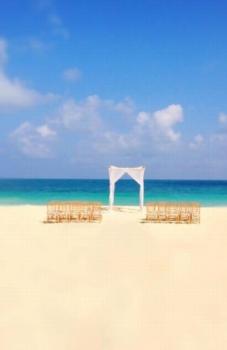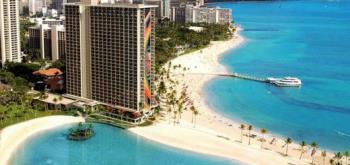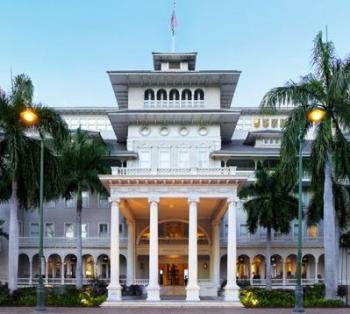 Find your wedding destination with us...
Some kind words from our happy couples recently married overseas...